RIA14
Loop-powered field indicator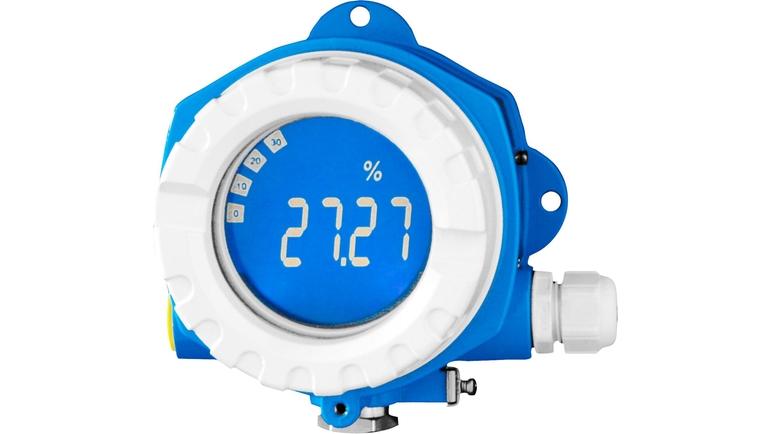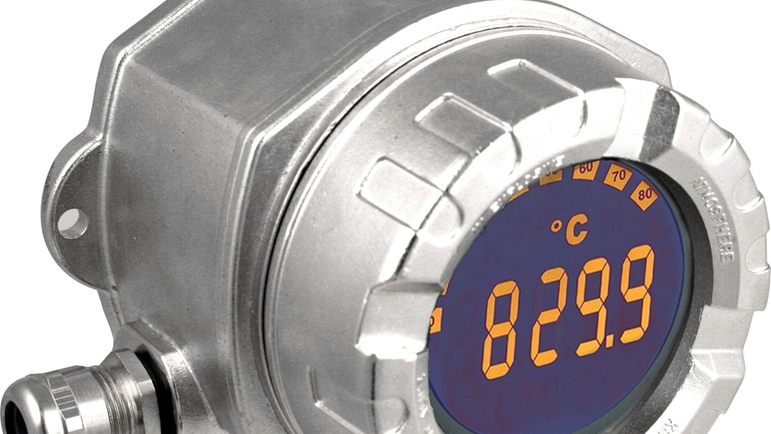 Excellent readable indication of a 4…20 mA signal on-site for a better process overview!
The indicator shows the measured signal on the large, backlit display. An additional bar graph gives a quick process overview and a plain text field displays further information like the engineering unit or TAG. Limit value infringements are also signalized and an open collector can be switched. No separate power supply is required, the indicator is powered directly from the 4...20 mA loop. The housing is available in aluminum and in stainless steel as well as with an optional Ex d approval.
Quick selection
Choose from our suggested options
Individual configuration
Continue your selection from all possible options
Benefits

Display of 4 to 20 mA measured values

5-digit measured value display with dimension, bar graph and backlight

No external power supply required

Versions: Die-cast aluminum housing or stainless steel housing

Easy 3-key operation; or configuration with...
Field of application

Microcontroller controlled display unit in single chamber field housing with illuminated LC display. The measuring range, decimal point and offset of the display can be configured comfortably by means of three keys in the device with the housing open...
Documents / Manuals / Software
Accessories / Spare parts
Nr

11

Order code

71310423

Display fitt.kit field housing (3 piece)

Pack = 3 piece

Cover latch spares kit field housing

Screw, washer, spring washer

Nr

6

Order code

RIA141X-HK

Housing cover cpl. for display, Alu Ex d + O-ring

Nr

6

Order code

RIA141X-HL

Housing cover cpl. for display, Alu + O-ring

Nr

6

Order code

TMT142X-HC

Housing cover cpl. for display,316L Ex d FM XP, CSA XP, with O-ring

Nr

6

Order code

TMT142X-HD

Housing cover cpl. for display, 316L + O-Ring

Blanks (blind) M20x1.5 EEx-d/XP

Blanks (blind) NPT1/2, 3.1655.53

Blanks (blind) G1/2" EEx-d/XP

Blanks (blind) 1/2"NPT V4A

Spare RFID TAG

Consists of: RFID TAG, fixing wire, crimp sleeve.

Configuration kit TXU10-

for PC-programmable devices. set-up programme+interface cable for PC with USB-Port.
14.09.2020 - 18.09.2020

With the help of actual hands-on tasks you will learn how PROFIBUS fieldbus technology works in detail. At the end of the course you will be able to design and commission a PROFIBUS fieldbus network.