Liquid analysis
Comprehensive product range for all analytical parameters
Environmental protection, consistent product quality, process optimization and safety –​ just a few reasons why liquid analysis is becoming increasingly essential. Liquids such as water, beverages, dairy products, chemicals and pharmaceuticals have to be analyzed day in and day out. We support you in fulfilling all these measuring tasks with application know-how and cutting-edge technologies. Discover our comprehensive portfolio and choose the product best suited to your process needs.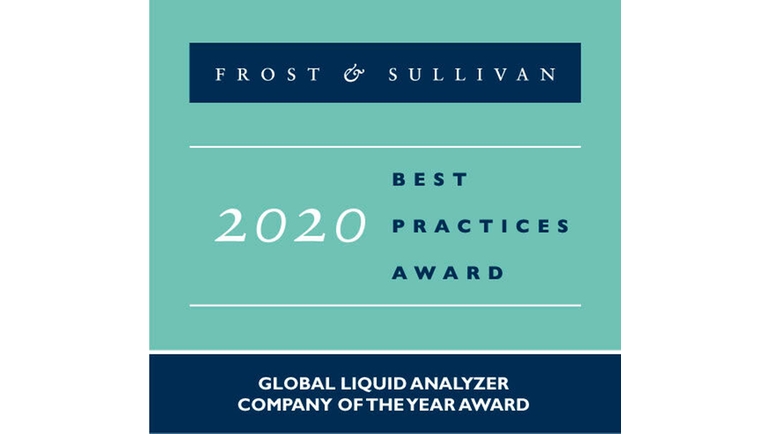 Benefits
From standard sensors to complete measuring stations – we provide cutting-edge technology for every liquid analysis parameter.

Our high-precision instruments help you to increase product yield, improve product quality and ensure process safety.

State-of-the-art communication interfaces and protocols enable you to seamlessly integrate our devices into your processes and plant asset management.

Whether process lab, process or utilities – use our know-how and expertise to optimize your application.

As leading supplier of analytical measuring technology, we support you during the entire product life cycle - everywhere in the world.
Liquid analysis
Our product finder helps you to search for suitable measuring devices, software or system components via product characteristics. Applicator leads you through an individual product selection via application parameters.
Use the Liquiline Mobile CML18 as portable pH meter, ORP, dissolved oxygen or conductivity meter to streamline your processes and optimally connect lab measurements with existing processes.

pH measurement is the most important quality-relevant parameter in industrial processes. Check out our extensive offering of ISFET, enamel or glass pH sensors, transmitters, assemblies and pH buffers.

Conductivity measurement is crucial for process control, product and water monitoring, or leakage detection. Check out our wide range of conductive and toroidal conductivity sensors and transmitters.

Discover our oxygen sensors and transmitters for quality assurance and process control in water, wastewater, chemicals, power plants, life sciences, pharma, food & beverage and fish farming.

Discover our turbidity sensors, total solids sensors, suspended solids sensors and turbidity transmitters for drinking water, process water and wastewater applications in all industries.

Discover our wide range of free chlorine, chlorine dioxide, total chlorine and bromine sensors and transmitters for disinfection of drinking water, reused water and pool water!

Process photometers enable accurate and reproducible concentration measurement by determining UV absorption, NIR & VIS. Check out our broad offering for life sciences, food, chemical and oil & gas!

Our metal analyzers for water, wastewater and power plants help supply clean water and achieve safe processes. Discover our range of water hardness, iron, aluminum, chromate and sodium analyzers.

ORP measurement is an effective, low-cost method to determine the oxidizing or reducing properties of a medium. Check out our extensive offering of ORP sensors, transmitters, assemblies and buffers!

Our nutrient analyzers and sensors help you optimize wastewater treatment processes and keep discharge fees under control. Discover our portfolio for ammonium, nitrate and phosphate analysis and more!

Browse through our wide range of TOC, COD & SAC analyzers for municipal and industrial wastewater. They measure total organic carbon, chemical oxygen demand and spectral absorption coefficient.

Discover our automatic water samplers for monitoring and sampling wastewater, sewer systems, surface waters, rivers, stormwater and more!

Our sludge level sensors and transmitters help you to pump sludge, not water. Check out our portfolio for all sedimentation tanks in wastewater treatment plants, water treatment plants and utilities!
Downloads
Experts in pH/ORP, conductivity, oxygen, turbidity, chlorine

Sensors, transmitters, assemblies and services for pH/ORP, oxygen, conductivity, turbidity and chlorine measurement

Experts in nutrients, sum parameters, metals, sampling

Samplers, analyzers, in-situ sensors and services for automated sampling and measurement of nutrients, sum parameters and metals
Simple products

Easy to select, install and operate

Technical excellence

Simplicity

Standard products

Reliable, robust and low-maintenance

Technical excellence

Simplicity

High-end products

Highly functional and convenient

Technical excellence

Simplicity

Specialized products

Designed for demanding applications

Technical excellence

Simplicity

FLEX selections
Technical excellence
Simplicity

Fundamental selection

Meet your basic measurement needs

Technical excellence

Simplicity

Lean selection

Handle your core processes easily

Technical excellence

Simplicity

Extended selection

Optimize your processes with innovative technologies

Technical excellence

Simplicity

Xpert selection

Master your most challenging applications

Technical excellence

Simplicity