Energy managers & application managers
Energy managers & application managers for monitoring process values
Heating and cooling are energy-intensive processes. As the costs are constantly rising and, depending on the industry the energy costs amount up to 40% of the total industrial production costs, energy optimization is a very current topic. The basis for optimization is the recording of energy flows. This is where energy and application managers are used. They use flow, temperature and/or pressure to calculate the energy content of liquids and steam.
Energy managers & application managers
Our product finder helps you to search for suitable measuring devices, software or system components via product characteristics. Applicator leads you through an individual product selection via application parameters.
Portfolio description
Our portfolio of energy managers provides:
Energy manager: Steam and heat computer for industrial energy calculation of steam and water

Flow and energy manager: Universal flow and energy computer for gases, liquids and steam

EngyCal: BTU meter and steam calculator for energy calculation and management
Our application manager provides:
Application manager: Memograph M with energy package calculates mass and energy flows in water and steam applications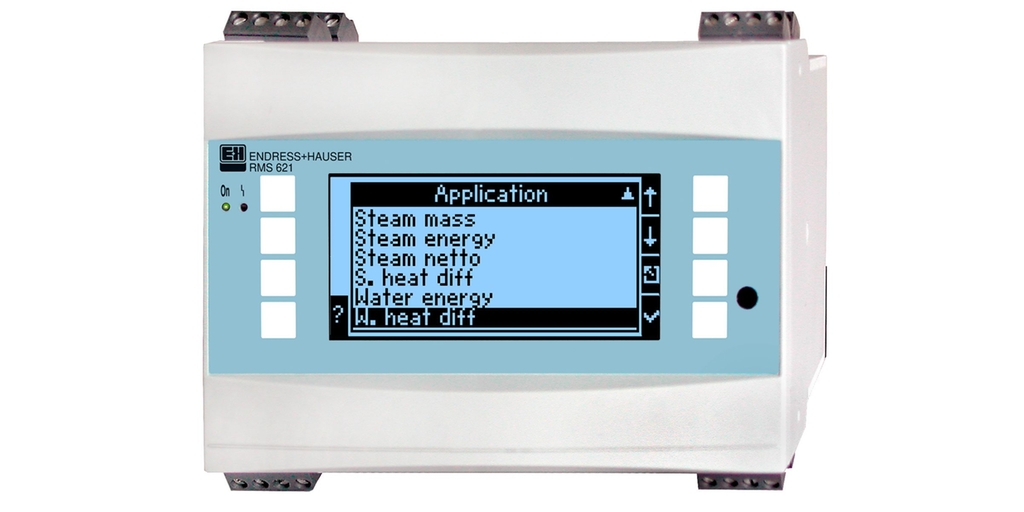 Measuring principle
Secure data recording systems measure the connected input signals and extrapolate the information required for individual applications. This information is then displayed on the screen of the device and is also stored internally or on an exchangeable data storage medium. This process information can be stored, long term, by transmission to superior systems (e.g. PCs) and is therefore readily available at the touch of a button.
Common to all these devices is that they operate virtually free of wear and tear (no pens and paper) therefore saving time and money.
By using various forms of interfaces they can be integrated into state-of-the-art topologies for measured data recording and process automation. Graphic displays make it possible for energy & application managers to be used for front end process sequences and therefore swift on site reaction.
Mathematical and logical combinations enable complicated calculations as well as automatic analysis of the measured signal.
Benefits
For energy management applications in all industries

High degree of data security

Energy calculation of mass, heat quantity, net quantity, heat differential and heat quantity in applications with gas, liquid, steam and water

Simultaneous calculation of up to six applications per device

Logbook function for error messages and parameter changes with date and time