Human Machine Interface (HMI) for unified operation
Fast & easy commissioning of your measuring points with our standardized Human Machine Interface HMI
Simplicity through uniformity - Having various devices with different measurement technologies installed in your process can be challenging when it comes to commissioning, operating or maintenance. With our unified Human Machine Interface (HMI) operation concept, we can help you overcome these challenges. All our devices offer a uniform user interface which makes your daily life easier. Less time to understand the device means less time for training and less time to perform your tasks.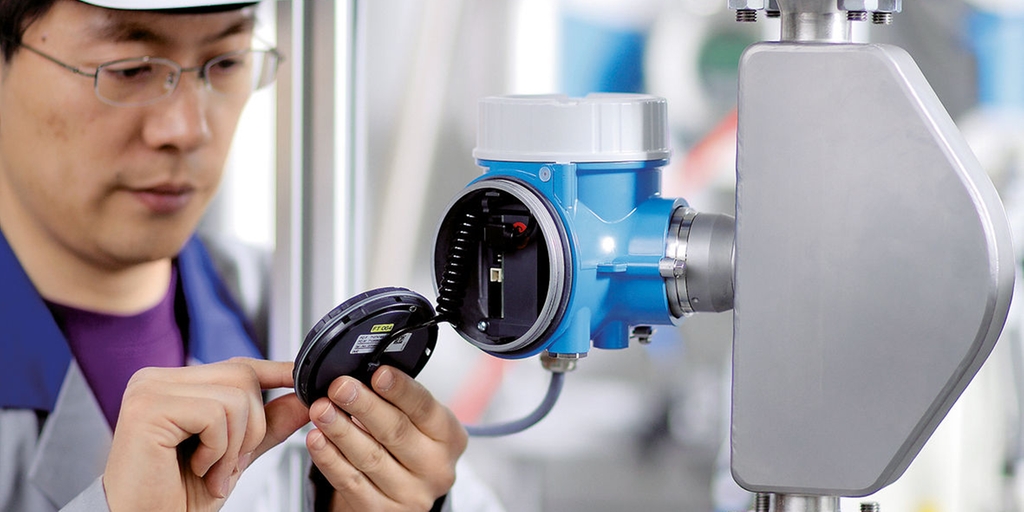 Benefits
Fast and safe commissioning with intuitive operating of your devices no matter which measurement technology you use (flow, level, pressure, analysis or temperature) with parameterization via "make-it-run" wizards for quick & reliable basic setup

Enhanced safety for your process with clear diagnostic, maintenance information icons and texts according to international standards and great confidence in your settings with plain text messages displayed in your language

Simplifying your daily work with task oriented interactions offered for operator and maintenance. Whatever tasks may be, with the help of the user oriented HMI you will be sure to execute them.

Are you unsure about the result of your action? Integrated help function gives details about the action thus avoiding misinterpretation. Data is stored & available to everyone who has access codes.
Human Machine Interface (HMI) for unified operation
Our product finder helps you to search for suitable measuring devices, software or system components via product characteristics. Applicator leads you through an individual product selection via application parameters.
The IT and communication world has demonstrated that a consistent interface has a major impact on the time to understand, implement and take the best out of software or electronic devices. Based on a thorough study conducted worldwide that helped to identify the expectations of our customers, we developed our unique HMI concept. Whether you are in front of the device or in a control room, the data are presented the same way. You see the same icons on the device as are on your computer.
Liquid analysis

Water, beverages, dairy products, chemicals or pharmaceuticals have to be analyzed every day. Choose the device best suited to your process needs from our comprehensive product portfolio.

Pressure measurement

Powerful instruments for process pressure, differential pressure, level and flow

Simple products

Easy to select, install and operate

Technical excellence

Simplicity

Standard products

Reliable, robust and low-maintenance

Technical excellence

Simplicity

High-end products

Highly functional and convenient

Technical excellence

Simplicity

Specialized products

Designed for demanding applications

Technical excellence

Simplicity

FLEX selections
Technical excellence
Simplicity

Fundamental selection

Meet your basic measurement needs

Technical excellence

Simplicity

Lean selection

Handle your core processes easily

Technical excellence

Simplicity

Extended selection

Optimize your processes with innovative technologies

Technical excellence

Simplicity

Xpert selection

Master your most challenging applications

Technical excellence

Simplicity