Keep foam under control
With targeted use of anti-foam agents enabled by Heartbeat Technology
Industrial wastewater arising from the production of special chemicals and agrochemicals as well as dyes is pretreated separately before entering the ARA Rhein biological industrial WWTP. During the pretreatment process, foam is generated sporadically. Thanks to the new Heartbeat Technology, anti-foam agent can be administered in a targeted and efficient manner, thereby unlocking significant savings potential.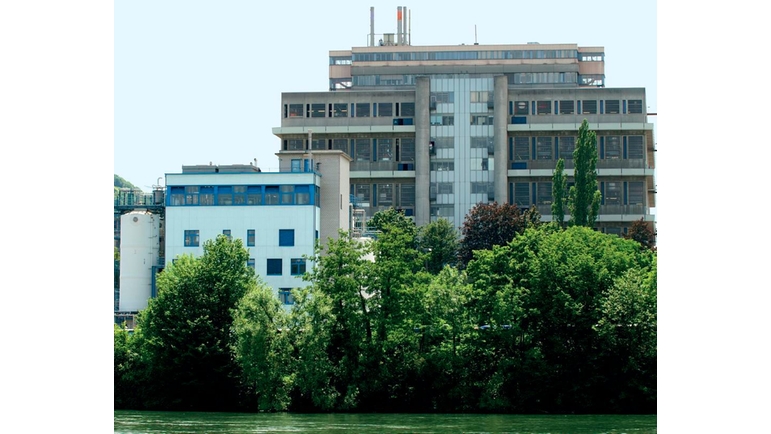 Benefits of Heartbeat Technology
Detection of foam or buildup

Reduced maintenance

Easy commissioning thanks to guided and interactive commissioning wizard

Features ranging from the generation of verification protocols at the push of a button to the documentation of device testsn

Reduced operating costs

"Targeted use of anti-foam agent can save money - and protect the environment."
Customer requirements
The industrial wastewater is pretreated at the AVORA before being sent to the biological industrial WWTP. Due to the process involved, extreme levels of foam formation can occur in the 16 m high oxidation reactor. Not only does foam reduce the usable reactor volume and therefore the throughput, but in extreme cases it forces its way into the exhaust system. Anti-foam agent was previously released regularly into the process. This meant that the consumption of anti-foam agent was relatively high.
The Endress+Hauser solution
The Micropilot level radar measures the level in the tank and, thanks to the new Heartbeat Technology, is able to detect the formation of foam on the surface. This ensures that the release of anti-foam agent is initiated in a targeted manner and foam formation stopped. In addition, the AVORA facility at Infrapark uses the Cerabar pressure transmitter for hydrostatic level measurement. This means that in addition to detecting foam, the foam height can also be determined.