Dynamic flow measurement in the Rhine port of Birsfelden
Swiss-precision ship unloading for custody transfer applications
Approximately 250 tankers dock here each year at the two mooring stations located at VARO Energy Tankstorage AG in the Rhine port of Birsfelder. Endress+Hauser's flowmeter system has made it possible to speed up the unloading process and to record the load volume accurately and in real-time during unloading.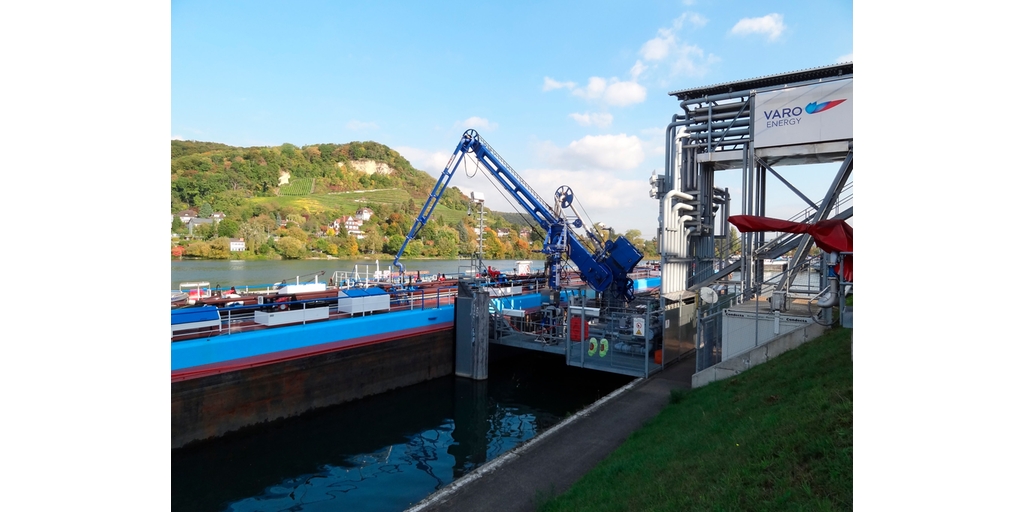 Benefits
Real-time control measurement of the delivery volume

Direct additivation during transfer to storage

Time-savings due to faster results compared to tank level measurement

System suitable for custody transfer in accordance with MI-005 certification

Compact installation, since the flowmeter system does not require a deaerator

"Through the use of Endress+Hauser's flowmeter technology, we have greatly increased our flexibility in relation to the transfer of products to storage and inventory management."
The customer's requirements
The unloading process takes around 8 hours. Depending on the water level of the Rhine, approx. 2,500 m3 of mineral oil products are stored per ship. VARO was looking for a partner to design a system solution that would enable direct, high-precision, custody-transfer measurement of the quantity being put into storage, so that any shortfalls could be detected immediately. Due to the very tight space restrictions, the flowmeter system had to be extremely compact.
The solution
Endress+Hauser developed a complete solution based on Coriolis measuring technology, which meets the requirements of a modern tank farm. This involved planning, detailed engineering, production of all components and measuring devices, onsite calibration and commissioning. The system was supervised and optimized in the course of over 300 shipments. Final acceptance of the system by NMI Certin BV (the national calibration authority in the Netherlands) was more than enough to convince VARO.