Keep your costs transparent
Take control of your energy and raw materials budget with Endress+Hauser
Managing a production unit is about meeting the challenges involved. In particular, it's about optimal management of key factors for competitiveness, including the use of resources. For this reason, Endress+Hauser offers production plant managers innovative instrumentation solutions for controlling and optimizing their raw material and energy consumption.

Benefits
Detection of wastage

Clear management of resources

Rapid savings reduce ongoing costs
Full control of your energy and raw material costs
Endress+Hauser is the worldwide leader in manufacturing analytical technologies that can be used throughout the food industry, allowing you to monitor emissions and reduce the burden on your wastewater treatment system. TOC analyzers (for total organic carbon) or turbidity sensors are used in conjunction with Endress+Hauser's graphic display recorder for monitoring purposes, issuing an alarm in the event of abnormal peak loads. And they function around the clock.

Increase energy efficiency!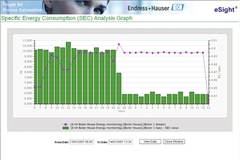 It goes without saying that production involves the use of energy. When it comes to process automation in the food industry, energy efficiency is a topic of key importance. With the instrumentation solutions available from Endress+Hauser for measuring the energy-related performance of your systems, you can obtain an accurate preview of your costs.
Online analysis of energy consumption using eSight® software
Pre-diagnosis, specification of performance indicators, energy balance, measuring plan, inspections, etc. - Endress+Hauser offers an efficient service package coupled with the right measuring instruments.
Our aim is for you to achieve low-cost energy savings that have a significant impact on your plant!
Our promise: To detect wastage and reduce costs. Proper management of all energy-related data increases profitability, enabling you to benefit from a more economical use of resources.
Cost transparency thanks to energy monitoring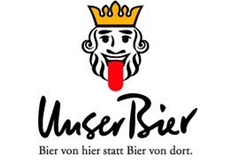 Optimized processes - reduced energy costs
In our case study of "Unser Bier" brewery in Basel, (PDF), you can find out more about how an automatic monitoring system was used profitably to record the energy consumed by the production system at "Unser Bier".