Multi-parameter measurement in CIP cleaning systems
Feldschlösschen counts on food safety concept
The brewing process at the Feldschlösschen brewery involves the use of CIP cleaning systems. The system operators rely on flowmeters with integrated conductivity measurement in order to ensure food safety.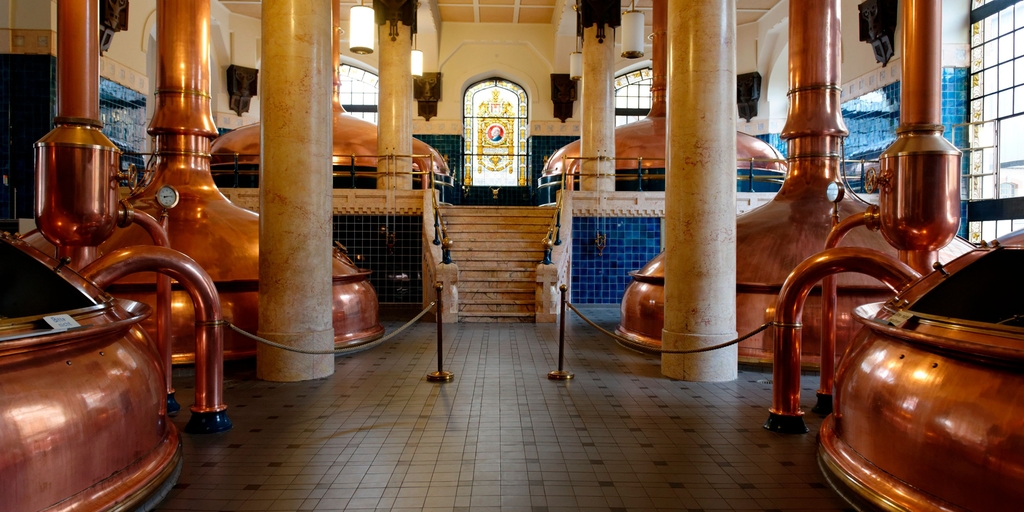 Benefits
Feldschlösschen is highly satisfied with the multi-parameter measurement of the Promag H and its unique functions, such as its compensated conductivity measurement. Its processes are now even more reliable.

"Standardizing the measurement technology meant that we were able to simplify storage, spare parts management and maintenance."
The customer's requirements
Feldschlösschen counts on fully automated CIP (cleaning-in-place) processes for cleaning its piping. Care must be taken here to ensure that no cleaning agent residue enters the end product. Feldschlösschen has also identified areas for potential optimization in other processes that are not directly linked to CIP cleaning. For example, during pipe flushing the check to detect phase separation of beer and water in the piping was, until recently, carried out manually.
The Endress+Hauser solution
As part of a field test, the integrated conductivity measurement of the electromagnetic Promag H flowmeter was used to successfully test the detection of acid and lye residues in the CIP process at the Feldschlösschen brewery. Even small concentrations of solvents in the end product were reliably detected. The automated detection of phase separation, such as when beer tank pipes are flushed with water, is also more reliable and more efficient than before.
Find out more about the efficiency of your CIP processes >>>