Der Erfolg einer Revolution

10 Jahre Memosens und Liquiline
Sie haben die Handhabung und Wartung in der Flüssigkeitsanalyse revolutioniert. Mit der Markteinführung der Memosens Technologie im Jahr 2004, gefolgt von den Liquiline Messumformern ein Jahr später, begann eine Erfolgsgeschichte, die es mittlerweile zum De-facto-Industriestandard geschafft hat. Memosens und Liquiline bieten wegweisende Technologie für unendlich viele Anwendungen in allen Branchen.
Benefits
Nie mehr falsche Messwerte

Echtes Plug-and-Play

Minimierte Prozessstillstände und längere Sensorlebensdauer

Optimierte Wartungsstrategien
Wie alles begann
Ihren Anfang nahm die Geschichte von Memosens und Liquiline 1999 durch die Idee, die herkömmlichen Anschluss- und Übertragungstechniken in der Flüssigkeitsanalyse zu revolutionieren. Nach 5 Jahren der Forschung und Entwicklung wurden zunächst Sensoren mit Memosens-Technologie eingeführt und ein Jahr später Liquiline Messumformer, die nun alle Vorteile von Memosens nutzen können..
Wie die Technologie die tägliche Arbeit erleichtert
Memosens steht für die Digitalisierung der Messwerte direkt im Sensorkopf und für die Speicherung aller sensorrelevanten Daten direkt im Sensor. Die Steckverbindung ist komplett vergossen und die bi-direktionale Datenübertragung zwischen Sensor und Messumformer erfolgt kontaktlos und induktiv. Das garantiert eine äußerst einfache Handhabung der Sensoren und gibt der täglichen Analyse von Wasser, Getränken, Arzneimitteln und Co die Sicherheit, dass die Messwerte nicht weiter von Faktoren wie Feuchtigkeit oder Korrosion verfälscht werden
Die Liquiline Messumformer bieten eine einzigartig einfache Bedienung. Das große Klartext-Display und die menügeführte Bedienung führen den Anwender Schritt-für-Schritt durch die Konfiguration. Bedienfehler lassen sich dadurch nahezu ausschließen. Die Liquiline Familie umfasst heute Messumformer für alle Branchen, vom 1-Kanal-Gerät für einfache Anwendungen über den Zweidraht-Messumformer für hygienische oder Ex-Bereiche bis zum Mehrkanal-Multiparameter-Messumformer.
Wie sich der Standard etablierte
Auch eine ausgezeichnete Technologie kann sich nicht zum Standard entwickeln, wenn sie nur von einem Unternehmen angeboten wird. Heute bilden die bedeutenden Marktteilnehmer Endress+Hauser, Knick, Hamilton und SI Analytics eine Kooperation zur gemeinsamen, weiteren Etablierung des Standards in der Analysenmesstechnik.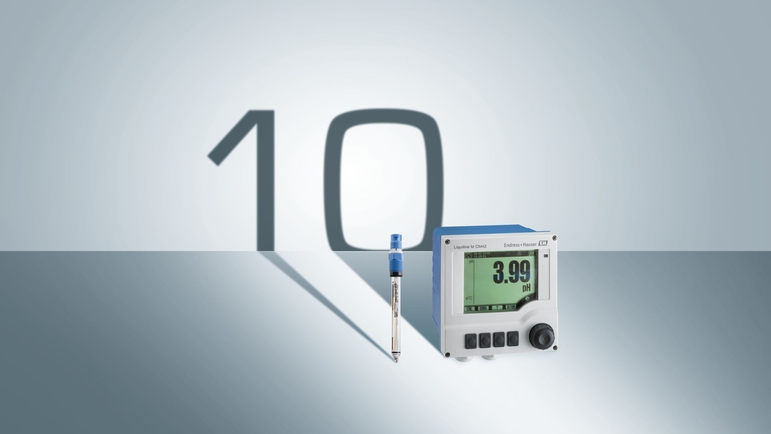 Related offering

Simple products

Easy to select, install and operate
Technical excellence
Simplicity
Standard products

Reliable, robust and low-maintenance
Technical excellence
Simplicity
High-end products

Highly functional and convenient
Technical excellence
Simplicity
Specialized products

Designed for demanding applications
Technical excellence
Simplicity
FLEX selections
Technical excellence
Simplicity

Fundamental selection

Meet your basic measurement needs

Technical excellence

Simplicity

Lean selection

Handle your core processes easily

Technical excellence

Simplicity

Extended selection

Optimize your processes with innovative technologies

Technical excellence

Simplicity

Xpert selection

Master your most challenging applications

Technical excellence

Simplicity
Success stories
Semi-batch polymerization

Monitoring and control of a semi-batch polymerization with Raman analyzer, powered by Kaiser Raman technology

Advanced bioprocess control

From time consuming sample analysis to real-time monitoring of critical parameters in fermentation processes thanks to complete solutions from hardware to development and analytical services.