Calibration, adjustment, verification and official calibration of measurement technology
Learn the differences between calibration, adjustment, verification and official calibration
Endress+Hauser is your certified and experienced specialist for everything related to the calibration of measurement technology. The calibration of measuring devices is gaining in importance, not just in terms of compliance with standards and regulations but also in relation to process improvements and cost savings. Furthermore, calibration now plays an important role in quality assurance. In practice, however, the terms calibration, adjustment, verification and official calibration are often confused or understood to mean the same thing. These misunderstandings can be clarified as follows.
Calibration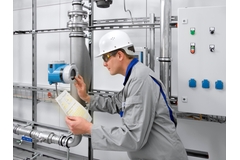 Calibration means comparing the measured value displayed by a measuring device to the "true" reference value (standard or higher-order standard). Calibration involves documenting the measured error (accuracy), calculating the measuring uncertainty and producing a calibration certificate. Calibrations take place under precisely defined reference conditions, without any need for technical intervention in the device.
Traceability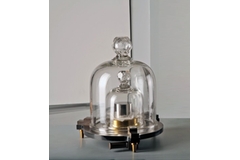 Traceability means that the results of a measurement can be traced back to national or international reference standards through an unbroken "verification chain" of comparison measurements or calibrations. Traceability can normally be guaranteed only by means of official accreditation performed by an official authority.
Accreditation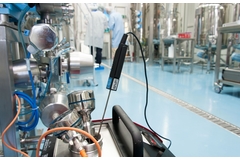 Accreditation: refers to the formal recognition of the ability of a center to perform specific services described in the accredited field of activity, such as calibrations. This recognition is granted by authorized bodies, such as the national metrology authority. Accreditation allows a test or calibration lab to go far beyond the analysis of measurement results and comparison measurements in the direction of professional expertise, which is the foundation for transparency, trust and comparability.
Accreditation is therefore a trust-building exercise that allows authorities, industry and society to ascertain if test, inspection or certification centers can be trusted when it comes to performing certain tasks. Such accreditations are based on comprehensive, international standards.
Why should you calibrate?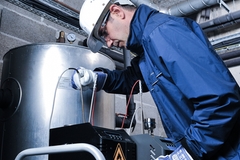 All measuring devices are subject to change arising from wear and tear, electronic component drift or contamination. As a result, measured values can change. Regular calibration enables early detection of these changes and thus has a positive impact on production quality. After all, measured value acquisition must be correct for the dosage to be correct! Regular calibration also ensures compliance with legal regulations and standards such as ISO 9001, ISO 50001, ISO TS 16969, IFS, cGMP and FDA.
In addition to ensuring compliance with standards, you can also achieve cost savings through regular calibration and the accuracy it guarantees. For example, high-precision dosing means that no (costly) raw materials go to waste.
Adjustment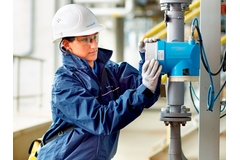 Adjustment refers to setting the measured value displayed by an instrument so that it exhibits the smallest possible deviation from the "true" reference value (reference device). If during calibration the deviation between the measured value displayed by the measuring device and that displayed by the reference device is unacceptably large, the measuring device is subsequently adjusted.Unlike calibration, adjustment therefore involves an intervention in the device.
Verification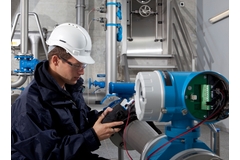 Verification involves providing objective proof that a measuring device complies with specific requirements. Therefore, verification is essentially a qualitative test, the result being that a specific assumption is met / not met or passed / failed (e.g. the measuring device meets / does not meet the specifications). Compared to calibration, there is therefore no indication of measuring uncertainty.
Official calibration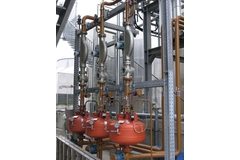 Official calibration is a particular type of calibration. Measuring devices are subject to official calibration in cases where their accuracy is a matter of public interest, i.e. where measurements supplied by these devices are used to determine prices, as in the case of flowmeters at petrol pumps or scales in supermarkets, for example. Unlike regular calibration, the responsibility for performing official calibrations in Germany lies with the regional authorities for legal metrology controls and with nationally recognized test centers. An official calibration is therefore an official act and must be performed only by a legal metrology officer.