The entire offering for biopharmaceutical manufacturing
Monitor critical parameters of bioprocesses to secure batch release even in challenging conditions
In biopharmaceutical manufacturing, moving from small scale process development to commercial manufacturing is a challenge. Scale-up brings additional complexity due to a higher level of automation and control. Both quality and process parameters need to be monitored and controlled in real-time to meet product quality specifications, GMP compliance and productivity requirements. We work with you to find the best ways to keep your biopharmaceutical manufacturing process under control.
What you can do
Monitoring the right biopharmaceutical manufacturing process conditions is of the utmost importance when it comes to ensuring consistent batches. Measurement devices are used to control the critical process parameters, making sure that the cells are growing and the desired protein is produced.
Bioreactor and foam level measurement and control

Protein separation in chromatography skids

Analytical measurement in both laboratory and manufacturing

Field instruments for easy calibration

Entire instrumentation designed according to the ASME BPE standard
Learn how to standardize your instrumentation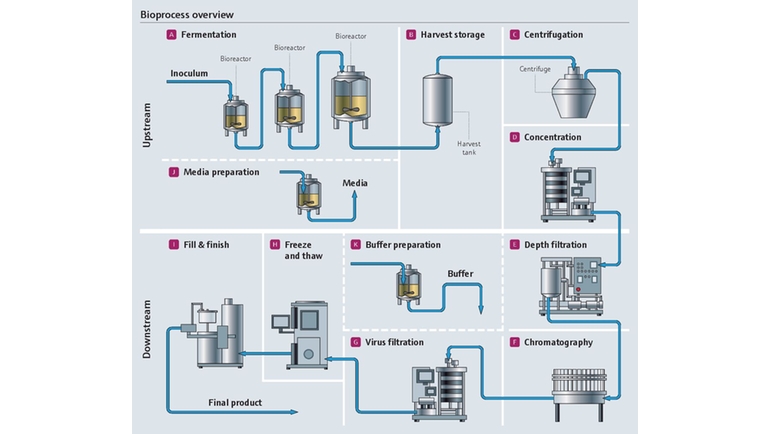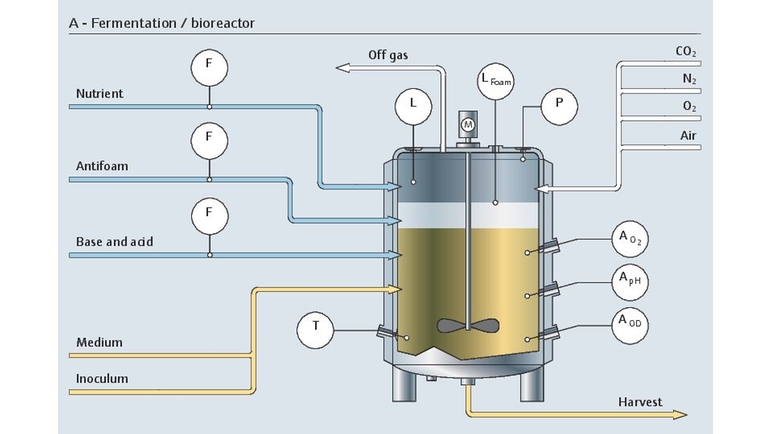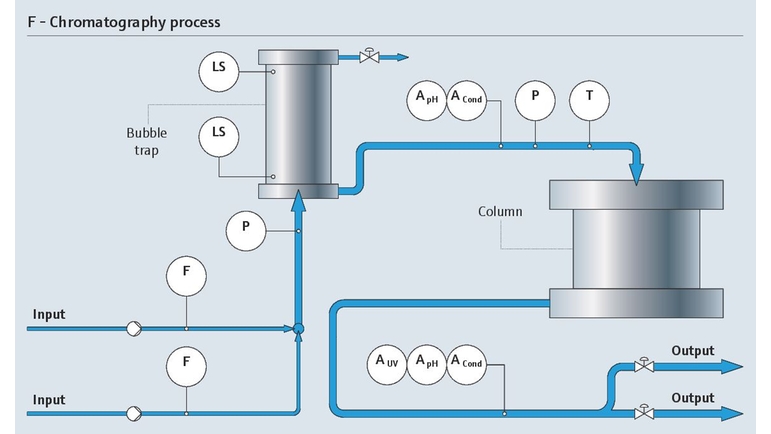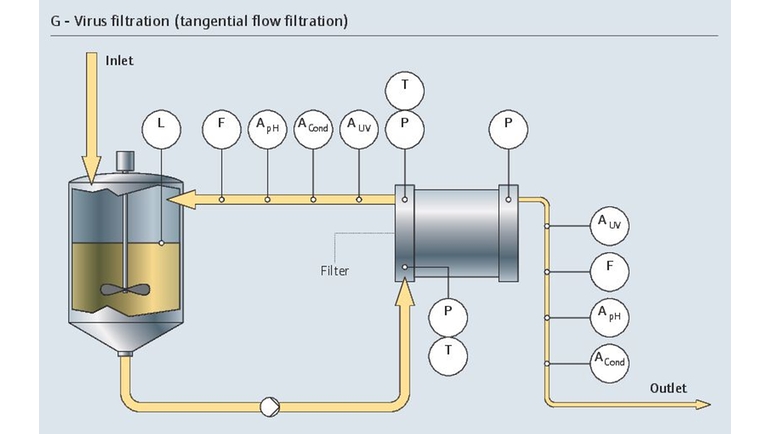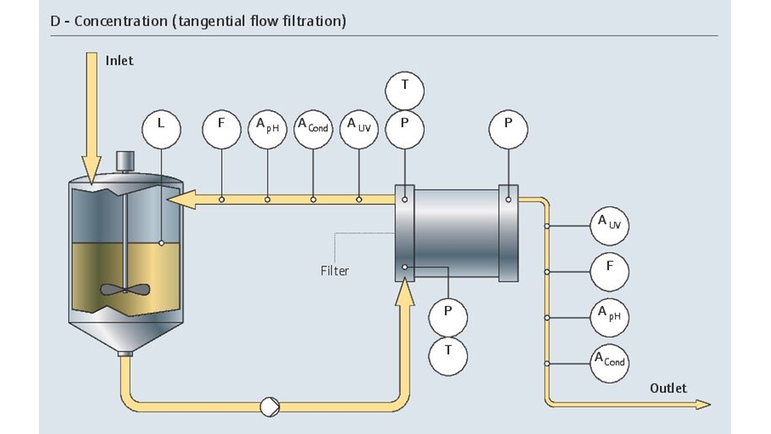 Applications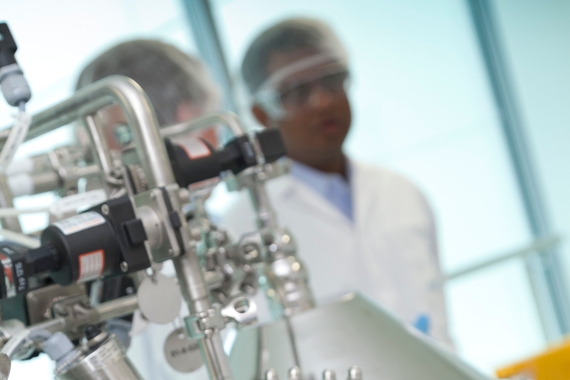 Keeping conditions in bioreactors under control
Fermentation is a very complex and sensitive bio-process with a high demand on long-term stability and accuracy. Aseptic conditions must be ensured strictly over the whole biopharmaceutical manufacturing process. To fulfill these requirements consistent measurement is necessary:
redundant pH and DO measurement

temperature control

head space and foam level

feed flow control

pressure control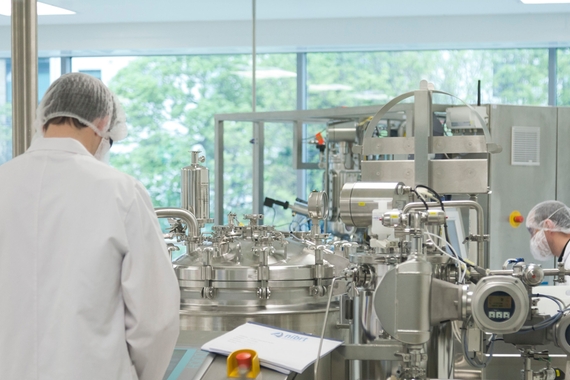 Get the most out of your chromatography skid
Chromatography is used to separate the target protein from the complex mixture of the fermentation broth by different interactions with the immobile phase. pH and conductivity define the conditions of the separation process. The target protein is detected by a UV sensor.
pH and conductivity measurement

UV process photometer

Flow control

Overpressure and over-temperature protection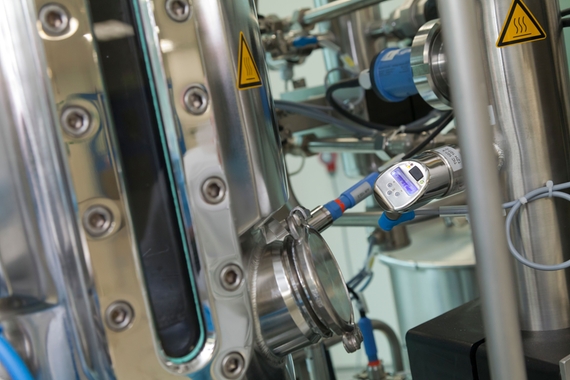 Ensure stable inline pH measurement during fermentation
pH is a critical control parameter in a bioreactor. Each cell line has its own optimum pH range for efficient cell growth and protein expression. From laboratory to large scale manufacturing, consistent and reliable data is required. Using the same digital technology over all scales for the pH loops, provides maximum safety and allows an innovative calibration philosophy in the laboratory.
Benefits
Streamline your projects for the biopharmaceutical manufacturing process together with our employees, like Klaus Köhler. They provide both a complete range in instrumentation and profound industry expertise to find the best solution for your needs.
80 %

reduction of instrument type diversity

2 months

faster time to market

0

changes of instruments, thanks to right-first-time specification