Improve your soft drink production
Monitor critical parameters in your production to ensure continuously high product quality
Ensuring consistent product quality is a top priority for the beverage industry. In this context, product safety, exact dosing of the raw materials, monitoring of all critical process parameters, complete data recording, but also cost awareness are important factors. Innovative process instrumentation helps to meet this challenge, from delivery and dosing of the raw materials to blending and filling.
Our Offering
We guarantee that we will support you in improving your processes with competence, support and service - worldwide. Especially in the beverage production sector, our industry and application experts understand the high demands on product quality and safety. Endress+Hauser's process instrumentation helps you to increase, maintain and ensure product quality in the long term. Our offer stands for:
Ensuring continuous product quality

Intelligent data management for constant reproducibility

Saving in raw materials

Cost-conscious energy use

Legal compliance
Application and process knowledge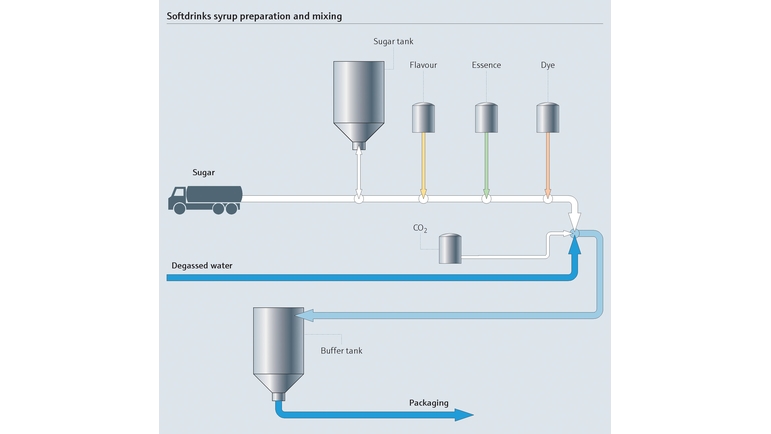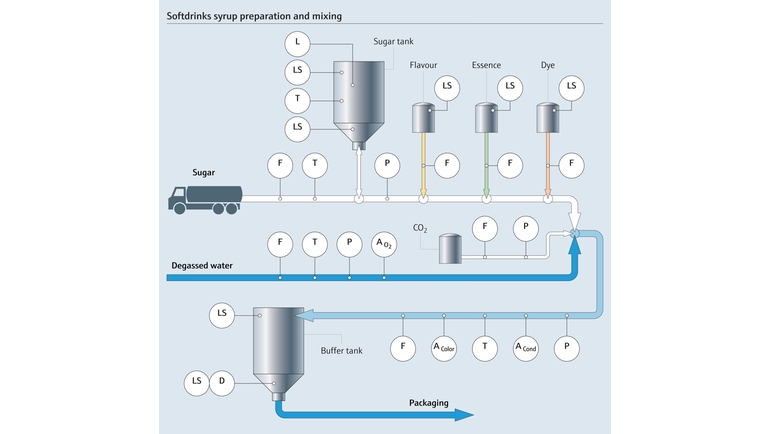 Applications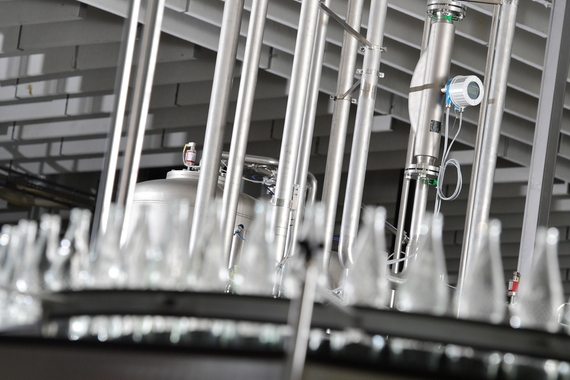 Accurate concentration measurement thank to inline sensors
To monitor the consistent quality of an end product, concentration must be measured in °Brix. This can be done directly in the process, using inline measurement technology. Permanent quality monitoring using real-time product data reduces time-consuming manual sampling and production downtimes. Endress+Hauser offers several options for inline density measurement. From monitoring in pipes using Promass Coriolis flowmeters to monitoring using Vibronic density measurement systems in tanks.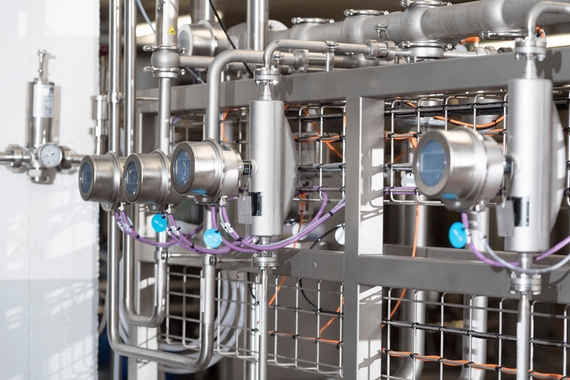 Dosing of additives
Due to their low conductivity, it is necessary to use a Promass Coriolis flowmeter to dose additives, such as flavors or color. The correct conversion of the syrup recipe depends on the precise dosing of these ingredients. On the one hand, this has a direct influence on product quality and, on the other hand, it also guarantees efficient handling of cost-intensive raw materials.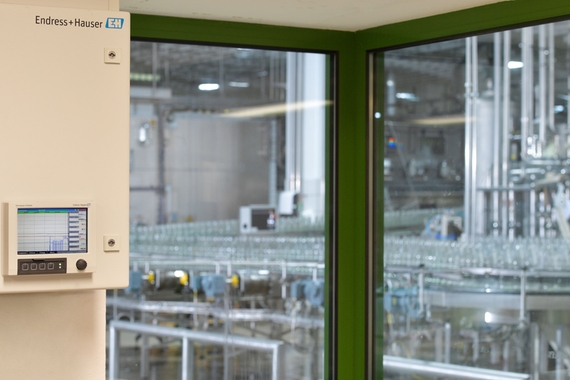 Reliable data management
The key to product traceability lies in seamless data recording. It enables targeted monitoring and optimization of your production process. Using data managers from Endress+Hauser, the recorded process values are clearly displayed and stored. The data is secured by personal access rights with electronic signatures (in accordance with FDA 21 CFR part 11 requirements).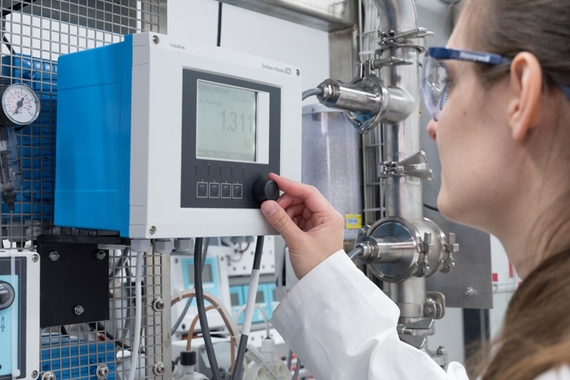 Efficient phase separation
No more guessing: From now on, you know exactly what's in your pipes. Sensors for phase separation enable exact detection of the phase transitions between end products, discharge and cleaning media or the degree of contamination in the respective medium. Our optical sensors for precise inline color measurement in liquids detect even the slightest color changes. You can see whether and in what quality the product, cleaning agent or rinsing water are in the pipe.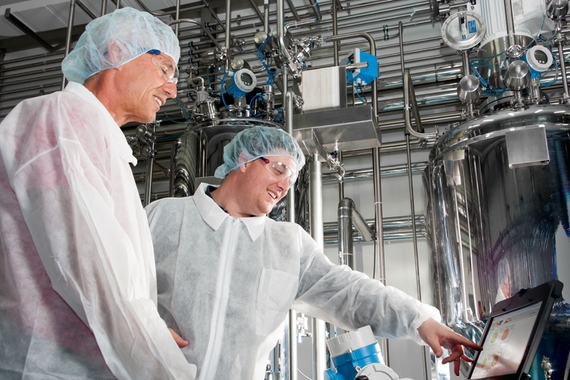 Smart calibration management
Strict requirements and regulations in the food industry with regard to safety, quality and reliability, regular calibration is a must. The focus is on measuring instruments that are integrated into a quality management system (e.g. ISO 9001, HACCP, IFS). Endress+Hauser's seamlessly traceable calibration - either on your premises or in our calibration laboratories - ensures long-term product quality, increases plant availability and increases the cost efficiency of your processes.
Benefits
We put great emphasis on offering you the best possible solutions while guaranteeing consistent product quality and high process and product safety. Our experienced team of industry experts will help you select and design the right measuring instruments for your critical process parameters. We focus on sustainable customer relationships and want to be there for you in the long term.
100%

Product safety thanks to inline quality measurement

30%

Savings on consumables thanks to optical measurement technologies for phase separation

>250

Endress+Hauser calibration experts world-wide in more than 60 countries