Electrical Engineering/Sensorics (Studium plus)
Bachelor of Engineering and vocational training as Electronics Engineer for Devices and Systems
We have developed a very special training plan called "Studium plus" which combines university studies and vocational training. Within five years, you complete a full-fledged university program and simultaneously receive an accredited trade proficiency certificate as an Electronics Engineer for Devices and Systems. You are put to work in the plant with us or study at the university. This enables you to gain and combine well-founded theoretical knowledge and practical work experience.

Electronics Engineer for Devices and Systems
Electronics Engineers for Devices and Systems manufacture, operate and maintain components and devices. They help to work on and implement orders or projects, plan and monitor manufacturing processes for electronic products, and create technical documents such as fabrication documents for printed circuit boards. In doing so, you frequently work as part of a team and co-ordinate the relevant tasks with upstream and downstream departments.
Duration
4.5 years for a Bachelor degree

possible master's degree in 1.5 additional years
Prerequisites
very good or good general qualification for university entrance qualification. (A-levels)
Opportunities for professional development
A master's degree course can be attended afterwards.
Application
Please submit your application one year before you want to begin training.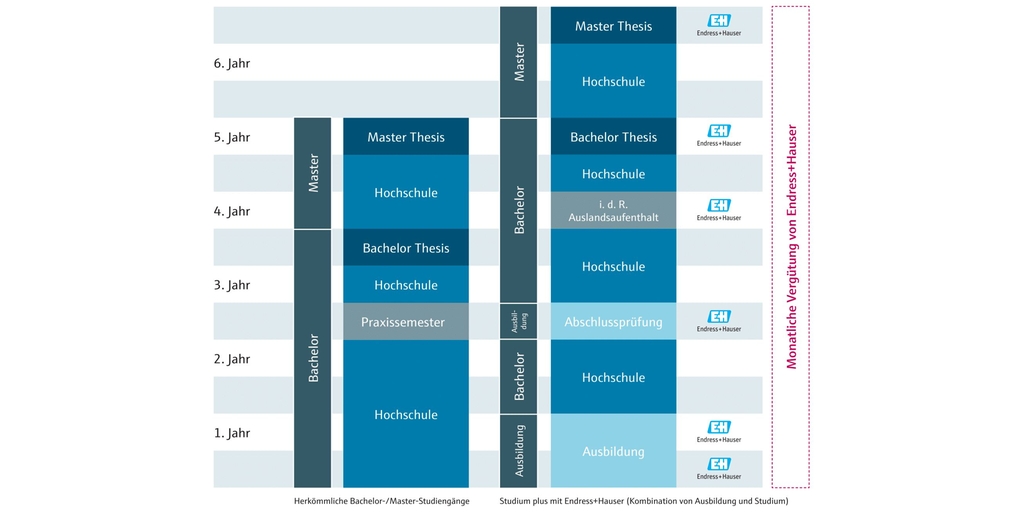 More job opportunities
Please use our job portal for your application. Here you may set up your profile and will then be informed automatically about interesting job offers that fit your profile.