Functional safety (SIL) and device list
Cost-effective solutions for the highest requirements in plant safety
If you require a reliable and efficient safety system, Endress+Hauser offers the most comprehensive range of devices, selection and designing tools for devices as well as competent advice and services from experts.

Benefits
Experts for certified development processes

The most comprehensive device portfolio

Avoid systematic errors

Calculation of SIL loops

Cost-reducing and time-saving proof test concepts
White paper on functional safety in process technology (SIL)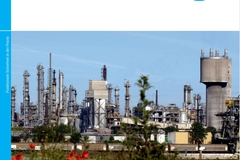 Read this white paper to find out how to increase plant availability.
Reliable and efficient safety systems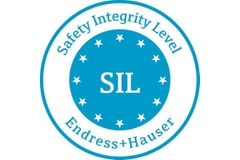 Breakdowns in process-related systems can pose a serious risk to human health and the environment, or result in property damage. Safety systems that use process control technology (PCT) reduce risks and set the plant to a safe condition in the event of a malfunction. The considerable maintenance effort associated with regular inspection of the PCT safety systems costs both time and money and reduces plant availability. Often the cause of failure in safety equipment is systematic.

Experts for certified development processes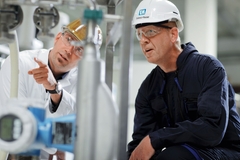 Certified quality management systems and development methods as per IEC 61508 prevent systematic errors
The most comprehensive device portfolio
SIL-qualified and certified measuring instruments in the areas of level, flow, pressure and temperature as well as a SIL 2-certified pH measuring point for analysis

Devices are developed in accordance with SIL 2/3 (IEC 61508)

Devices are used directly with market launch or after a reduced field testing period as per NE 130
Calculation of SIL loops
SIL calculations of planned or installed safety loops to verify the required SIL classification

Create optimization proposals if required SIL level cannot be verified by calculation or if systematic errors occur
Cost-reducing and time-saving test concepts
Maximum plant availability thanks to Heartbeat Technology on device, functions integrated in the device, constant self-monitoring or the Fieldcheck testing tool

Testing while the device is installed without process interruption or without opening piping